Residence Apartments Goyenhof
Holidays at Scena in South Tyrol
Exclusive apartments with pool, sauna & spa
Nestled in a charming alpine-mediterranean landscape, surroun- ded by impressive mountains, the Goyenhof welcomes its guests with openness and a sense of safety, offering relax and intimacy, a combination that heals the soul. Mind and body are in harmony. A sense of happiness, inner peace and confidence sets in.

Your vacation can begin!
And The heart grows bigger
Holidays for individualists & nature lovers
Whether you are looking for countryside romance or timeless elegance com- bined with refined luxury. The suites and apartments of this small 4-star Land- palais have one thing in common: the attention to detail, a craving for beauty and the feeling of sweet moments of wellbeing. And, of course, the majestic view of the South Tyrolean mountains from the quaint southern balcony.
Enjoy the mountains!
Welcome in the four star suites.
150M² LIVING AREA, 130M² TERRACES AND A PRIVATE GARDEN WITH LOUNGE AND VIEWS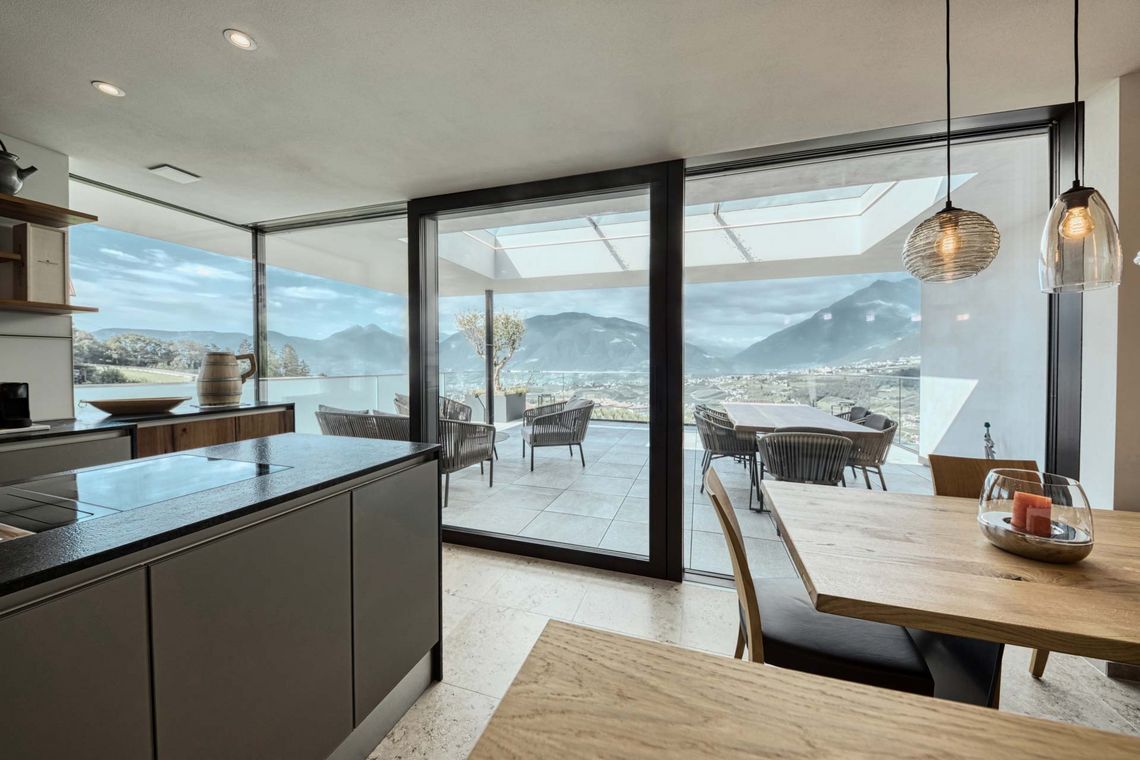 NEW: VIEW HOUSE GOYEN - EXCLUSIVE HOLIDAY APARTMENT IN SCHENNA
Celebrate the early hours.
n the new and elegant View House Goyen, the unique all-round view of the surrounding mountain panorama and the Meran valley basin is enchanting through the large windows. Look forward to an exclusive holiday home that meets the highest standards of cosiness, comfort and location.